If you're finding it difficult to pay your expenses each month and think you may need help paying bills asap, there's a good chance you're feeling anxious, overwhelmed, and stressed about your financial situation.  If it makes you feel any better, you should understand that you are not alone! Especially in today's world with all of the craziness going on.
A large part of the population has a hard time keeping up with their monthly expenses – it's never easy, especially for families, when you consider all of the loans, credit cards, household bills, and the daily living costs associated with raising a family.  Even if you have a detailed budget that you consistently manage, you may still go in to panic mode when you're faced with an unexpected bill. Or even worse, maybe you've lost your job recently and need emergency funds to help bridge the gap.
These unexpected expenses can really shake things up.  However, there are lots of resources available to help guide you to a better financial position.  It may take a little bit of time and effort, but you can work towards achieving a financial situation where surprise bills don't stress you out anymore!
Ways To Help You Get Caught Up
If you need help paying bills right now or you're trying to figure out how you're going to pay a new expense that's coming up, the following suggestions could help you stay afloat without falling behind on your bills or hurting your credit score:
1. List Things for Sale Online
Look around your home and find some things you could sell for cash on various classified ads sites/apps, like Craigslist, LetGo, 5miles, or OfferUp. You could also post them on social media, especially in "For Sale" or garage sale related Facebook groups. Just be safe when it comes to meeting strangers to exchange your goods for cash. It's wise to choose a highly populated area, such as a parking lot at a grocery store or gas station to meet up for the exchange. Be sure to leave good reviews if you had a positive experience, and ask your buyer to do the same so you can build up your seller reputation and potentially have an easier time selling more items in the future.
Some good ideas of items that usually sell quickly are gently used clothing, furniture, sports equipment, kitchen appliances, electronics, and toys. 
2. Have a Yard Sale
If you don't want to take the time to list your items online, you could spend a little more time and find a larger supply of items you'd like to get rid of, and then have a yard sale. This is a great way to make money quickly while you also declutter your house! Be sure you check with your city to see if you need to get a license or permit in order to have a yard sale. Make some signs and place them throughout your neighborhood advertising the date, time, and location. Price your items and set them out on tables or in the driveway early in the morning of your yard sale. You could also let the kids setup a lemonade stand! Remember, unless you just really want to keep your stuff, let it all go for super cheap prices. You're trying to get rid of stuff and make some quick cash because you need help paying bills!
3. Take Advantage of Government Assistance
Your mortgage or rent is probably your largest monthly bill. If you have a mortgage, sometimes your mortgage company can adjust your payment amount in order to give you some relief. In some cases, it could lower it by a meaningful amount. Call your mortgage company and ask about refinancing or any other programs they may have to reduce your monthly payment. If you are renting a house or apartment, look in to any federal or state programs that could help reduce your rent payment each month if you qualify. One example is section 8 housing, but there are other programs that could help as well.
4. Get Assistance With Utility Bills
Sometimes, variable expenses like gas, water, and electricity are difficult to pay in high usage months. It can get expensive to keep your house warm in the cold winter months or cool in the hot summer months. If you're having trouble keeping up, the U.S. Department of Health and Human Services could potentially help with their home energy assistance program. You could also ask your utility providers about averaging billing. Some companies will look at the average monthly cost over the previous year and let you pay that amount each month.
Some states offer utility assistance programs as well. In fact, there are quite a few programs managed by the state that allow you to pay a fixed amount each month. It doesn't matter how high your bills get because your fixed payment is based on your income. Another possibility is that you may pay a reduced amount, where a specific amount is taken of the top and then you pay the remaining balance. These assistance programs are usually income sensitive, so you would have to do an income test to see if you qualify.
Here is a resource available to all who qualify – the government offers assistance to help pay your housing, utilities, and phone expenses. Go here to see if you qualify.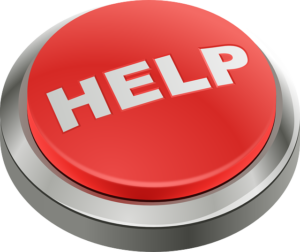 5. Call or Visit a Local Charity or Church
It may be worth reaching out to churches or agencies in the area to potentially get help paying bills.  Some churches have benevolence funds or even food pantries. If they don't have the resources on hand, they might be able to point you in the direction of some assistance programs in your town. For example, if you could get some assistance with food, you could use the money you would've spent on groceries to pay towards other bills that you may not have been able to pay otherwise. 
6. Contact Your Creditors
If you have loans and/or credit cards and you're unable to make the monthly payments, it's definitely worth calling your creditors and let them know you're having a hard time right now and explain the reason. These companies routinely cut some slack to people who need help paying bills or are faced with unexpected or difficult financial situations. They could reduce your payments, approve an extension or forbearance, or give you easier repayment terms. It's worth calling and asking about possible solutions even if at that moment they may not be able to offer anything. You don't have anything to lose just to call and ask!
7. Get a Short Term Loan Online
If you just need a little bit of quick cash to get you caught up, and you won't have any trouble affording your bills moving forward, you may want to consider getting a short term loan. Even if you have bad credit, or a low credit score, you can still get approved. These personal loans for bad credit are perfect for people who have had some bad luck or just haven't been disciplined in the way they manage their money. The good news is, you can change your course and start improving your credit and your situation!
Companies that offer short term loans online will typically just run a soft inquiry on your credit, so your score is not impacted at all. They're similar to a payday loan, but instead of paying it back on your next payday, you can make monthly payments anywhere from a few months to a few years. You may be surprised at how easy it is to qualify for these types of loans. Since it won't hurt your credit score to apply, you may want to consider applying just to see what loan offer comes back. You have no obligation to accept the loan offer if you don't like the terms.
Check Your Loan Rates
Answer a few short questions to see which personal loans you pre-qualify for. It's quick & easy, and it will not impact your credit score.
The B Word – Budgeting
Depending on how far behind you are, it's possible that you could get caught up on your bills by yourself. That is, if you use the right tools and money management strategy. It's very helpful to know exactly where your money goes each month. Choosing specific and realistic goals, and checking your progress periodically is very important too. If you don't like
budgeting
, well, join the crowd. Keeping tabs on where your money is spent can sometimes make you feel guilty, ashamed, or overwhelmed, or all of the above. Putting limits on how much you can spend can also bring up negative feelings that make it difficult to stay disciplined. Additionally, how many times have you optimistically told yourself that whatever money you had leftover at the end of the month would go into savings? And how many times have you had nothing left at the end of the month? Yep. You're not alone there either! One strategy that may work better for you is called reverse budgeting. This approach helps direct your money towards savings goals instead of what bills and expenses you're spending money on. First, make note of what your net take home pay is for the month. Then, decide how much you want to put in savings after all your bills have been paid.  Any amount is fine, even if it's only $20 to start! Then subtract all of your bills and expenses – housing, utilities, food, gas, phone, and any other regular expense. To make it a little easier, take the amount you want to go into savings each month and setup an automatic transfer from your checking account to have it deposited each month all by itself. Whatever money is left over after you subtract all of your bills and expenses is what you can spend in any way you choose. This reverse budgeting strategy makes sure you are paying your bills and building up your savings at the same time. Also, since you can spend whatever is leftover on anything you want, you can avoid having some of those negative feelings like guilt or shame if you decide to treat yourself to something extra! Winner winner chicken dinner!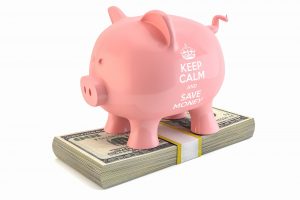 Final Thoughts
You might not know for sure what is the best way to get some help if you get behind on your bills, but there is a 100% chance that ignoring your debt or bills will not work. One consequence of ignoring your debt is late fees and interest adding up, making the total balance even bigger thus compounding the problem. Your credit history and score could also be at risk of deteriorating. Sometimes if creditors see that you are at least trying to make your payments and get caught up, they are more willing to work with you and help you get current again. Like mentioned above, programs exist that can help people who are having a hard time affording their credit card and loan payments, medical bills, housing, utilities, student loans, and more. Reach out to one of these organizations to see if you qualify for assistance. The economic stimulus checks issued by the government recently has been helpful to most, but of course it's not a long term solution. You could also seek help from the National Foundation for Credit Counseling if you are overwhelmed by debt. You could also consider
personal loans for bad credit
as a way to consolidate bills or any amount that you are behind on. Losing your job or having unexpected expenses can make it nearly impossible to stay current with your bills. However, if you take the time to create and use a detailed and realistic budget, and you seek additional help or resources if you need it, you will have a much better chance of staying on top of your bills. You could also become debt free and
improve your credit score
in the process! A little bit of effort goes a long way.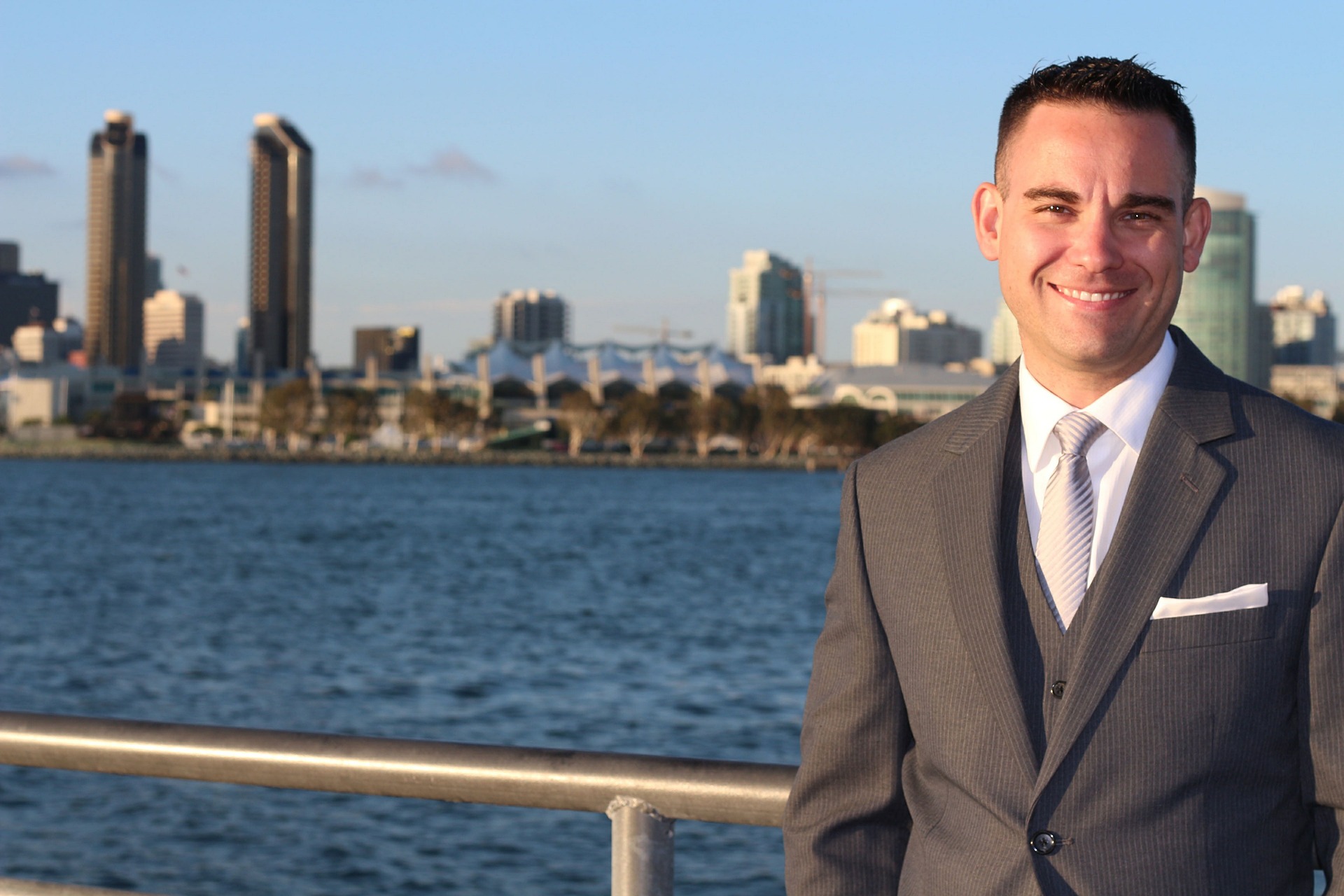 Mike Lombardi, MBA
Personal Finance Expert
Mike Lombardi earned his bachelor's degree in Finance, as well as his MBA in Economics. He has been in the personal finance industry for 24 years. He spent 12 years working for a large bank as the loan operations manager before switching gears and managing client portfolios at a small wealth management firm. He enjoys helping people develop and implement a personal budget, formulate a strategy to improve their credit scores, and show them how to work towards becoming debt free by designing a debt reduction plan unique to each person's situation.